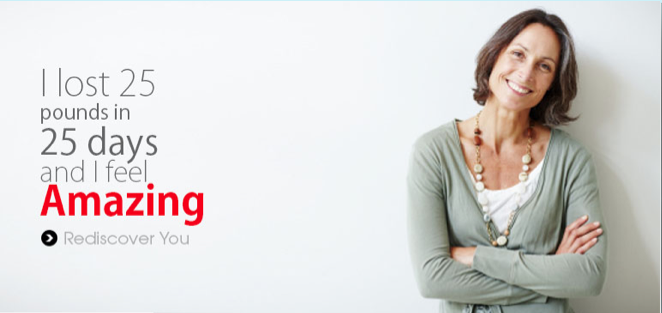 Frequently Asked Questions
1) ls there HCG in the Advanced Spray?


No, this is
not
an HCG
formula or program. Our formulas are
hormone-free
&
hypoallergenic
.
Yes, the program is safe and time tested. Variations of our type of program have been in effect since the
1920's, but its procedure in regards to weight loss has been used since the 1950's. We do not advocate or use prescription
diet pills as they simply "speed" your metabolism and most individuals complain of chest pain, and that they feel jittery and
anxious; not to mention they can be addictive.

In addition, patients have a loss of appetite so they lose weight because they are not eating. They are not losing
"fat" but they are many times just losing water and muscle. Once the patient discontinues the diet pills, most individuals
simply regain the weight. Our Rapidly Slender weight loss system works at addressing obesity by way of a healthy

nutrient dense diet and the use of our products to target and release the secondary fat reserves.


3) Is it safe for me to continue taking my usual medications and vitamins?
Yes. We encourage you to continue to take your medications as most of our patients have obesity related conditions such
as type 2 diabetes and high blood pressure. We find that good quality vitamins enhance the individual's health and improve
weight loss. You might find that your need for these medications reduce as you burn fat off your body and the metabolism
improves. Make sure to stay in contact with your doctor in case your medications need to be adjusted. This is a good thing.

4) Will this give me heart palpitations, make me jittery or affect my sleep?
No. This is not an Rx diet pill like Phentermine. Most programs that cause heart palpitations, jittery sensations, or affect
sleep are stimulant based programs which have an end goal of suppressing hunger. Our program's goal is for you to lose
"fat" while nourishing your body all while being on a nutritious, healthy, low calorie diet.

5) What types of programs are available?
We offer 2 different programs: Our flagship program is a total of 50-60 days; it is the ideal cycle to reset the endocrine

system, balance blood sugar and burn the fat off for someone who has more than 20lbs to lose. We also offer a 25-30 day

system for those who don't have as much fat to lose.

6) What is an average weight loss for the program?
The average male loses up to 1 pound of fat per day. The average female loses 1/2 to 3/4 pounds of fat
per day, on the average. Typically, our clients will lose 8-17 lbs in the first 10 days.

No. Our program will assist your body into using nutrients stored in your abnormal fat deposits to nourish and feed you.
Therefore you won't experience the physiological or psychological hunger. In the first 3 days of your low calorie diet you
might experience cravings (mental hunger) because your body is removing toxins. If this were to happen, your nurse or
medical assistant can provide you with a non-stimulant appetite support.

8) Am I required to exercise to see results?
No. You are not required to exercise to see results on this program. In fact, we ask that our patients limit themselves to
non-strenuous exercise (walking, stretching, swimming, yoga) while they are on the program.

9) What happens after I complete the program? Will I regain my weight?

After you complete the weight loss portion of the program you will enter the maintenance program or what we call the
stabilization period. During this portion of the program we will reintroduce different healthy food options that were absent
during the weight loss program. The end goal of maintenance is to create a new weight set point so that you do not regain
all of the weight back. At the end of the program, you will have a new and different relationship with food.

10) Is this a costly program to do?
Not at all; this program is less than $10/day to do. It is vastly less expensive than the popular diet systems and is vastly
more effective, both in the short and long term. Per pound lost, it is the least expensive system available.

11) How can I get this system?
You can either come to our office for a free consultation to any of our offices and walk out with your system or we ship.
Our system comes with all of the products you will need and an easy, step by step manual showing you exactly what to do; it also comes with unlimited phone support.


*Disclaimer: Before starting any weight loss program, consult your physician due to any special medical needs you might have. Your health is your responsibility.*