WOULD YOU LIKE MAXIMUM RESULTS THROUGH MINIMAL EFFORT?




This Will Make Your Family, Friends & Coworkers Wonder What You Have Been Doing!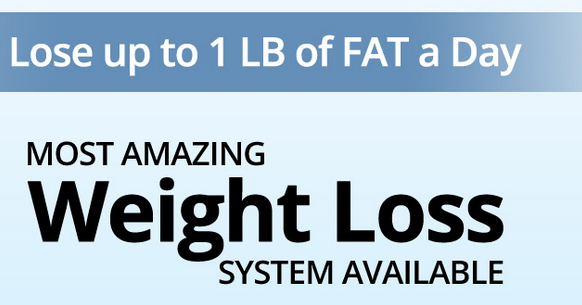 Do you want to fit into those lean jeans again?
Do you want to see that belly fat melt away with invasive, costly, dangerous procedures?
Do you want to gain the confidence associated with a leaner body?If you answered "Yes", then the Rapidly Slender program may just be for you.
THE WEIGHT LOSS INDUSTRY IS FULL OF GIMMICKS AND TRICKS THAT AT BEST, WORK TEMPORARILY, AND TAKE YOUR MONEY WITHOUT PRODUCING RESULTS.
They make you believe that calories is what makes you fat (TOTALLY FALSE), they show you how to deprive yourself and in many instances, starve yourself (DANGEROUS & UNNECESSARY), promote fake, expensive and addictive pre-packaged food that virtually guarantee you to regain the weight back and in many instances harm aspects of your health, give your appetite suppressants by injection and/or pill that make your jittery & irritable while adversely affecting your blood pressure, putting yourself and risk for harm.
IT IS TIME TO STOP THE INSANITY

WHAT IS THE RAPIDLY SLENDER FAT BURNING SYSTEM?
Rapidly Slender is a unique 30 protocol; it is comprised of a unique eating/feeding plan while adjusting the the major food types in specific proportions. That is then combined with 2 unique formulations which have a strong impact upon your metabolism and blood sugar levels:
1- "ADVANCE" spray which is a proprietary blend of 17 homeopathic remedies designed to mimic the positive effects of HCG w/o the problematic hormonal effects of it.
2- "LEAN" which is a blended proprietary formula which helps to balance out the blood sugar, which is critical to begin and sustain fat burning.
THE RESULTS:

1- a balancing out of the metabolic system
2- a greater sensitivity and activation of the core hormones that control fat burning
3- elimination of the all too common threat of regaining the weight back, which happens with almost all of the other systems on the market.
4- retrain your fat cells how to release fat, not just store fat!
5- become a fat-burner and stop being a fat-storing person.
6- reverse inflammation and it's chronic effects.

Why spend thousands on the highly advertised weight loss systems, which are known to consistently fail people? Now the effective and affordable solution is here......
Being priced at under $9/day makes it affordable for most anyone who wants the short and long term benefits.
ARE YOU READY TO LOSE YOUR FAT WITHOUT STARVING?
Rapidly Slender is the modern, cost-effective solution to an age old problem. You can solve your weight problems here and now.... there is no need to spend thousands of dollars, constantly regain the weight, starve yourself nor eat highly processed pre-packaged foods to regain your youthful look, energy and body shape!

The common belief that eating less and exercising more in

order to get and stay lean is completely inaccurate. Sure, it will work for a small period of time, only to rebound and ultimately regain the weight while you are practically starving!



No, we offer you a superior solution that is sure to help you reach your weight loss goals, safely and effectively at a fraction of the cost...... Take advantage of our unique 4 week protocol and you will see changes that will amaze and excite you.
Best of all there are NO: injections, appetite suppressants, expensive pre-packaged foods that make your dependent, demanding exercise protocols nor starvation methods!
Are you ready to start your new life and enjoy all of the benefits associated with a more slender body?
Order Your Rapidly Slender System Today to get started!
The Rapidly Slender protocol is designed to SHOCK THE FAT off your body in the Quickest, Safest, Cheapest, Healthiest & Most Pleasurable way! Our system is a unique combination of a specific eating plan along with formulations which activate your body's ability to utilize it's own fat reserves as fa form of energy supply. It is the combination of our metabolic formulations, which mimics the POSITIVE effects of HCG without any of the negative side effects of that hormone, and our unique Calorie Shifting Method that allows the body to extract the most fat in the shortest period of time without posing any health risks.
What Makes Rapidly Slender Different?

Lose more fat in less than 6 weeks than it would normally take in 6 or more months to achieve!


Target fat loss and preserve your muscle


Activates the natural fat burning hormones that live in the body

Absolutely no pre-packaged foods to buy, no injections required

Our clients feel highly motivated quickly because of the rapid changes


Rapidly Slender saves you money and costs less than the more popular systems on the market, yet markedly more effective

Comes with a built in maintenance plan